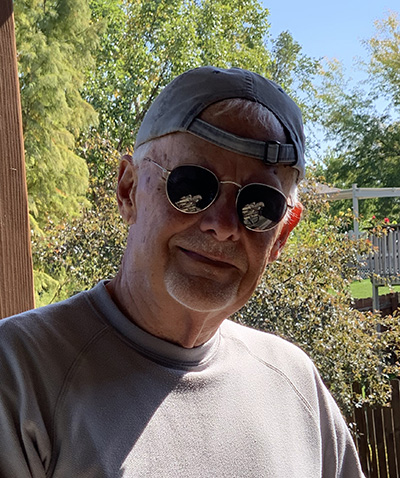 ARTIST STATEMENT
My work represents an ongoing movement between abstract and representational art. One feeds off the other and sometimes produces a hybrid. The trick is, to not overthink it and just let intuition take over.

BIO FOR CHARLES B. TIMKEN
Charles Timken is known as "Tim", to friends and family. He became a "Master Pastelist" — designated by the Pastel Society of America — in 2011. And, although he still paints in pastel because he enjoys the spontaneity of the medium, today most of his work is in oil.

UPCOMING EXHIBITS
Nov. 2022 - Main Gallery;
Burkholder Project, 719 P, Lincoln, NE

Thanks for looking around. Enjoy.
EDUCATION AND ACHIEVEMENTS
Bachelor of Arts degree in Fine Art
Graphic designer/illustrator, Nebraska Public Television
Art Director, Nebraska Public Television
Elected Master Pastelist, Pastel Society of America


PAST EXHIBITS AND AWARDS
Nov. 2021 - Main Gallery; Burkholder Project, 719 P, Lincoln, NE
Nov. 2020 - Main Gallery; Burkholder Project, 719 P, Lincoln, NE
Nov. 2019 - Main Gallery; Burkholder Project, 719 P, Lincoln, NE
May - Aug 2019 - Gallery 1516 Bicentenial
July 2019 - Bryan Health Gallery
March 2019 - Main Gallery; Burkholder Project, 719 P, Lincoln, NE
Dec. 2017 - Ongoing; Burkholder Project, 719 P, Lincoln, NE
2014 - Solo Exhibition; Armstrong Gallery, Bloomington, IL
2011 Salmagundi Club Award; PSA Juried Exhibition, N Y, NY
2011 Butler Institute of American Art, Youngstown, OH
2010 Solo Exhibit; So-Oh, Gallery, Lincoln, NE
2010 Honorable Mention; IA Pastel Societies; Juried Exhibition, Los Angeles, CA
2009 Great American Artworks Award; PSA; Juried Show, New York, NY
2006 Best of Show; Art Festival Juried Exhibition; Durango, CO
2004 Judges Award-Pastel; Littleton Art Festival; Denver, CO
2004 IA of Pastel Societies Juried Exhibition; L Angeles, CA
2003 1st Place - Pastel; SW Art Festival Juried Exhibition; Indio, CA
2003 Hurliman-Armstrong Award; PSA Annual National Show, NY, NY
Arts Showcase Juried Exhibit; Museum of NE Art, Kearney, NE
1985 Biennial Juried Exhibition; Joslyn Art Museum, Omaha, NE